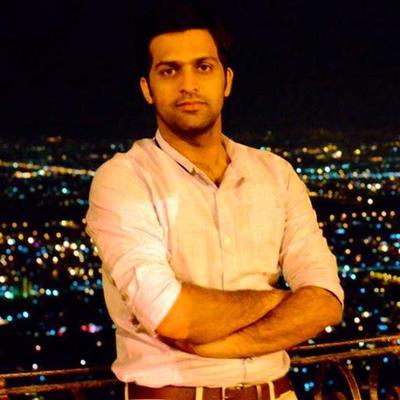 Muhammad Osama Shabrez
Software Engineer
© 2022 All rights reserved.
e-mail

contact[@]osamashabrez.com
Hello World! I am @OsamaShabrez
I'm an engineer with a deep passion for building highly-scalable applications and producing beauty with code.
I got introduced to Javascript in the early days of Orkut and fell in love with programming. Later I studied computer science at university. I started my professional career programming PHP websites while I was still a student, and later, I spent my time building websites with WordPress and doing some mobile development. I also worked for some time on Ruby on Rails. I believe in the relevance of experience rather than years of experience, but I also have accumulated many years of experience in multiple languages and tools.
Currently, I am a senior engineer in a market-leading company dealing with customer data science and write C#.NET and React during my day-to-day tasks.
I am always looking for new opportunities, collaborations, or to discuss cool ideas. You can always reach me at my email or fill out the contact form.
Resume
Experience
2018 - 2022
Softbauware GmbH
ERP Application Developer & Consultant
Development and maintenance of various ERP applications built in C#.Net, BOS and different web technologies.
Maintenance, enhancement and further development of geo-services.
3D viewer, map integration and routing services were built.
Graphical comparison between two PDF documents (construction plans)
Mobile warehouse application development
Project management and support including direct customer contact
Werkstudent Softwareentwickler
As a work student I was responsible for maintenance and enhancement of various projects built in CakePHP and React.
Software Engineer
Spent time working as a Ruby on Rails engineer.
Web Developer
I worked as a part-time freelance web developer with a diverse set of clients while still studying at the university.
Certificates
In no particular order
Team Facilitation: The Core Skill of Great Team Leaders
Talent Development for Leaders: Develop Your High-Potentials
Productivity and Time Management for the Overwhelmed
Google Cloud Fundamentals: Core Infrastructure
Mastering TypeScript - 2022 Edition
1. Cypress UI automation testing for absolute beginners
2. Learn Cypress UI test automation with real-time scenarios
3. Cypress end to end testing and intercepting network call
Agile with Atlassian Jira
Learning How to Learn: Powerful mental tools to help you master tough subjects
Attention to detail
Problem Solving
Planning
Technical Leadership
C#.NET
React
Databases
Javascript
Kotlin
DevOps
Shell Scripting
Knowledges
Agile Methodologies
Cloud Computing
Distributed Computing
Scalability
Version Control
Infrastructure as Code IaC
Software Development Life Cycle
User Experience